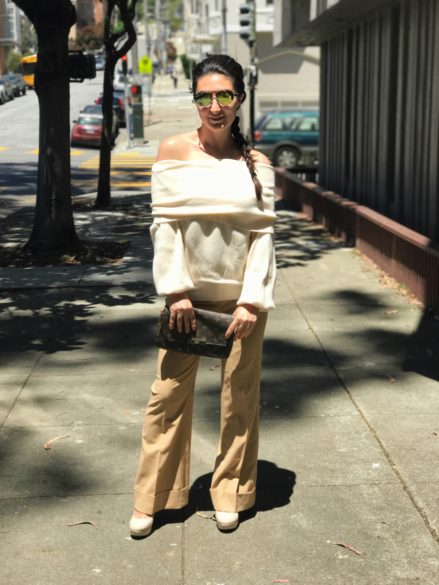 I am all about supporting new businesses looking to do innovative things, so when I heard that Frame Crafters launched an online store, it immediately sparked my interest.  The story behind their brand is fascinating. They are a family owned business made of eye care professionals who share a passion not only for helping their patients see better, but also a passion for providing them fun, fashion forward eye wear at reasonable prices. By creating a web platform, they are able to reach out to so many more people who are looking for professional eye wear that is both functional and fashionable.
To kick off their new website, they are offering a Buy One, Get One Free offer so I had to check it out. I received 4 pairs of sunglasses for the price of 2! I was able to choose different styles to match my busy lifestyle. I wear many hats, so I like to dress accordingly and my accessories need to pair well with that.
I was thrilled when my 4 pairs of sunglasses arrived! It was like Christmas! The frames were of all good quality. They were light weight (I have a small nose bridge, so lighter the better for me), stylish, and the best part, AFFORDABLE! I got one for water activities, a pair for a girls trip to Vegas, one pair for brunching, and my favorite "cool girl" pair. Their BOGO offer lasts til May 31, 2017. I think it is a a great way to get ready for the start of summer and stock up on all your favorite styles.  Visit http://Www.shopframecrafters.com to get your styles.