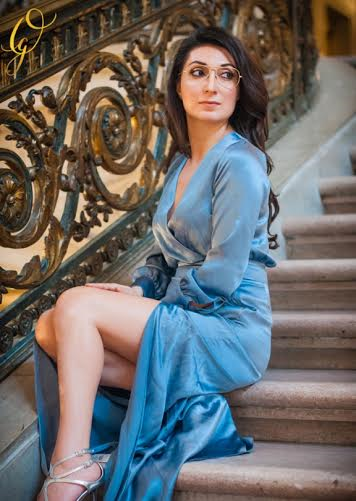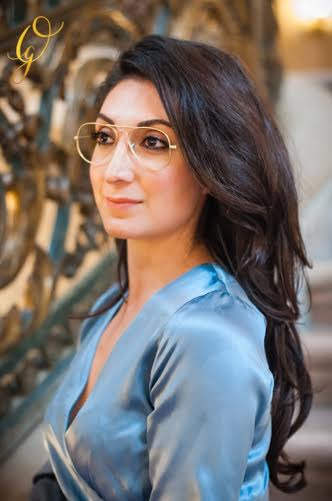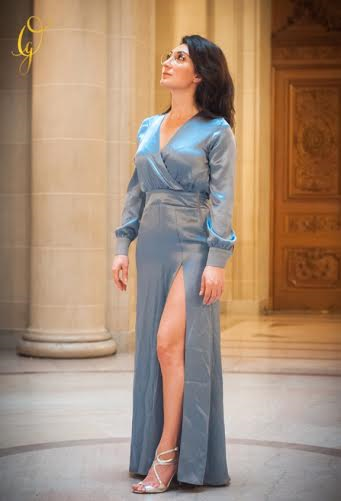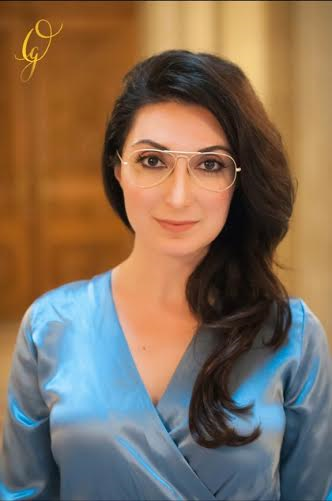 I have recently been seeing, young fabulous girls, rocking the 70's old man glasses.  One would think that wearing what once was considered BC glasses (aka birth control glasses) a travesty, in actuality, its becoming a huge trend!
To achieve this look, I simply changed the lenses in my Rayban sunglass aviator to clear.  This way, I am able to use them as sunglasses again once the trend has passed.  It's always great to be able to reuse your current eyewear in a new, fun way.
I didn't want to look too nerdy while wearing them, so I paired the masculine frames with a very feminine dress made by one of my good friends.  I just love the chic, heavy silk fabric used because it drapes the body  in all of the right places.  Given it is spring and the flowers are in bloom, I choose to wear the dress in a pastel blue.
Keeping with the  juxtaposition silk and metal theme, I made sure to top my accessories off with these versatile Jimmy Choo sandals.  They have been on heavy rotation for over a year now and they seem to never get old.
All in all, I think that this new eyewear trend is here to stay for a few more seasons, so I think I'll keep my lenses clear for now.
xoxo